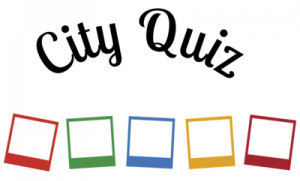 April 6, 2021
The City Quiz project began in 2019 with five partners based in the five countries who will feature in the app. In its later stages, City Quiz is almost complete and will be available for migrants, immigrants, expats and students to download later this year.
The City Quiz app is an innovative and unique learning tool designed to educate newcomers and teach them about the culture, traditions, and history of the city.
Initially the app has been created for the five capital cities of the partner countries listed below, however once launched, an app can be created for any city.
1. Finland
2. France
3. Greece
4. Portugal
5. Lithuania
When using the app, users will be able to follow a map of the area, solve quizzes, and familiarize themselves with the places on which the questions are based.
The partners have been working hard on this project since 2019 and are currently in the final stages of uploading all content such as images from each capital city, and the questions and answers for the quizzes.
Follow the City Quiz Facebook page or visit the website for further information on the project.
The project is financed by Erasmus+ KA2: 2019-1-FI01-KA204-060734