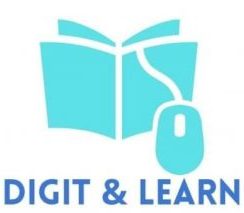 October 23, 2023
Digit & Learn – Empowering teachers for a more interactive, efficient and appealing digital learning experience
The Digit & Learn two year Erasmus+ project comes to an end next month. The project comes to an end on 30th November, and the partners have been working hard to ensure the final results of the project as complete to the highest possible standard.
There are three outputs of the project:
Output 1 – Training Format
Output 2 – Toolkit
Output 3 – Assessment System
Outputs 1 and 2 are complete, and output 3 will be finalised this coming week ahead of the final TPM. The final TPM takes place on Tuesday 24th October, and is hosted by Learnmera in Helsniki, Finland.
During the TPM, the partners will ensure all tasks related to the project are complete, as well as finalising the sustainability plan and discussing how the partners will continue to use and disseminate the results once the project completes.
The partners will finalise the 3rd results during the TPM, and Multiplier Events have been scheduled following the closure of the final TPM.
During the Multiplier Events, the partners will present the projects results and outcomes. They aim to gather new stakeholders and have invited educational institutions, primary schools, secondary schools, teachers and the general public to attend the events.
If you wish to attend Learnmera's Multiplier Event, please see details on the invite below, and RSVP to marjaliisa@learnmera.com.
You can view the projects results by visiting www.digit-learn.eu.
Please also follow the project on Facebook for further updates.