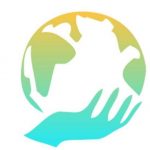 Multi-I Project Update – November 2022
November 28, 2022
Multimodal Interaction and Information (Multi-I) is a 24-month strategic adult innovation partnership aimed at empowering trainers of adults and educators by equipping them with powerful instruments and methodologies aimed at integrating adult refugees through the creation of multimodal pedagogical literacy tools.
The products we will obtain at the end of the project are as follows:
Training Format for Trainers of Adult
Multimodal Literacy Toolkit
Web Platform
The kick off meeting was held by the coordinator in Maastricht, Netherlands in June, with other partners from Finland, Belgium, Bulgaria, Turkey and France in attendance.
The hosts welcomed all the partners, and presentations, tasks, responsibilities, deadlines and the time frame for the project were discussed.
The first LTTA also took place in October in Avignon, France. This was a great opportunity to test aspects of the curriculum that had been created as part of both output one and two. The curriculum consists of three modules (media literacy, digital story telling and drama), and activities from each module were tested.
One of the biggest challenges the partners faced was the level of a refugee's English language and reading and writing skills.
At the end of the training, cultural sight seeing and building relationships over delicious French food, the participants gave great feedback on the lessons and activities. The partners will now make a few amendments ready for further training.