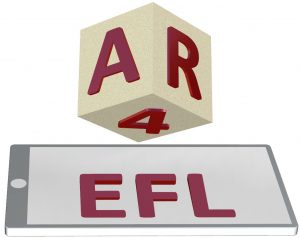 AR4EFL Project Update – November 2022
November 28, 2022
The 1st LTTA of the AR4EFL project took place in Nicosia, Cyprus 11th–13th July 2022.
It was a great opportunity to test the lesson plans created by the partners, see how they work alongside the AR4EFL app, fix any technical issues and make any amendments to the lesson plans after testing.
The trainers familiarised themselves with the project's developed materials and used the AR app for the first time!
It was a great few days despite the heat! And great to see the lesson plans come to life and the reality of how well augmented reality can work in the classroom. As some of the trainers were not familiar with AR and the use of digital teaching, everyone felt positive and excited about the benefits of using the app in primary schools.
The second LTTA took place 26th-30th of September, 2022. The purpose of this LTTA was to test the finalised lesson plans on the trainers, and ensure all bugs and issues that were highlighted during the first LTTA had been rectified and the app work seamlessly with the lesson plans.
Throughout the week, the participants, teachers and educators took part in various workshops, where they had the opportunity to use the developed AR application and the lesson plans, as tools to design their own lessons. Moreover, they familiarised themselves with use of new technology in the classroom and acquired new skills required while teaching EFL to the new generation of digital natives.
The lesson plans form part of the handbook which both form part of the second output.
The AR app is in the final stages and the 18 month report is due in December.
Visit https://ar4efl.eu/ for more information.