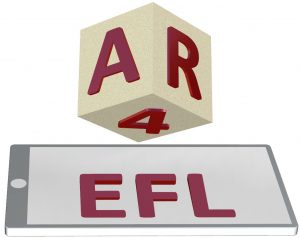 Would you like to attend a Multiplier Event?
May 19, 2023
The AR4EFL project is almost complete. The partners met for the final TPM in Helsinki, Finland in April. The outputs are now complete, and the AR4EFL app and teachers handbook can be downloaded at www.ar4efl.eu/ar-application/
Learnmera have also created a podcast series where listeners learn about AR, the benefits of using it in the classroom and for learning English as a foreign language, as well as providing the listeners with information about the project and results.
Throughout April and May, Learnmera have been contacting the target groups for the project, to carry out Multiplier Events. If you are a teacher, EFL/ESL teacher, work with young people or students, a caregiver, VET trainer, VET centre, university or software developer, and would like to attend one of the Multiplier Events we will be carrying out during May 2023, please get in contact with us. The Multiplier Events are conducted in a workshop format, giving the participants the opportunity to test the app and provide their feedback.
If you are interested in attending a Multiplier Event, please contact naomi@learnmera.com
All Multiplier Events will take place in Helsinki, Finland. You can either attend a planned Multiplier Event, or we can attend your school/organisation and provide the workshop style ME onsite.