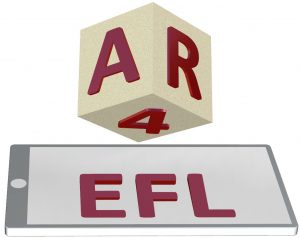 Invitation to the AR4EFL Multiplier Event
April 20, 2023
Our project AR4EFL: Transforming Primary School Students' English as a Foreign Language Learning (EFL) with Augmented Reality (AR) will end on 31st May 2023.
This means it is time for us to present the results and products we have worked on over the two year to you!
You will have the chance to receive a demonstration of the augmented reality app that we created and find out how you can use AR in the classroom.
Also, you will learn about the research we carried out at the beginning of the project (comparison between traditional approaches and augmented reality in language acquisition) and the Teachers Handbook that accompanies the AR app.
This event will be free of charge and snacks and drinks are included!
Are you interested?
Are you an EFL teacher or VET trainer in a primary school in Finland?
The event will take place in Helsinki, Finland on the 28.04.2023 from 16:00-18:00h.
CLICK HERE to register for this Event (registration is necessary).
Event Venue: