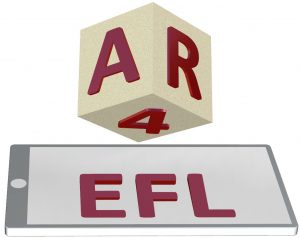 AR4EFL's PROJECT / AR4EFL's Projekti
May 20, 2023
English
AR4EFL's aim is to offer training and
information for teachers to use augmented
reality (AR) when teaching English as a foreign
language. The Project enhances teachers' skills
to adopt new technology in their regular
teaching while enhancing students' motivation,
engagement and performance through
augmented reality.
DOWNLOAD FLYER HERE (Printer Friendly)
Finnish
AR4EFL:n tavoitteena on tarjota opettajille
koulutusta ja tietoa lisätyn todellisuuden (AR)
käytöstä englantia vieraana kielenä
opetettaessa. Hankkeessa parannetaan
opettajien taitoja omaksua uutta teknologiaa
käyttöön tavallisessa opetuksessa ja lisätään
samalla oppilaiden motivaatiota, sitoutumista
ja oppimistuloksia lisätyn todellisuuden avulla.